Let's face it:
It can be very challenging to find a trustworthy precious metals dealer. 
You don't want to choose the first company you found without doing research. After all, it's your hard-earned money that you'll be investing. 
So, if you've been considering the U.S. Gold Bureau (USGB) as your provider, can you trust them with your investment?
Today, we'll uncover some of the most common questions around this company: 
Is U.S. Gold Bureau legit or a scam?

What precious metals they offer

Pricing and fees

Lots more
Without further ado, let's get started.
Credentials
When diving into the world of precious metals, it's crucial to ensure you're working with a legitimate company.
A great starting point? Always check for their proper licenses and registration.
Upon checking USGB's website, you'll immediately find evidence of their legitimacy.

They have clearly displayed their licenses and registrations. Here's a quick rundown: 
1) They are registered as an official Precious Metals Dealer with the State of Texas, Department of Public Safety, Office of Consumer Credit Commissioner. Certificate #1900063319-214935.
2) They comply with the rules and regulations of the Federal Trade Commission and other top associations and governing bodies of the precious metals industry.
3) They also fully comply with all anti-money-laundering provisions of the U.S.A. 
You can see the full list here. 
Among all of them, what caught our eye was their oversight of the Texas Bullion Depository, the only state-administered precious metals storage facility in the country.
Their parent company, Lone Star Tangible Assets, was selected by the State of Texas to build and operate this depository. 
In our view, it doesn't get more legit than that. 
Customer Reviews and Reputation
While credentials are vital, they're just one part of the picture. It's also essential to explore reviews across different platforms online.
This gives us insight into the quality of their service and how they value their customers.
So:
Are there any usgoldbureau.com complaints?

Is US Gold Bureau a reputable company?
Let's give the floor to the genuine, verified users, and find out what the United Stated Gold Bureau ratings are.

On Trustpilot, USGB has a rating of 2.7 out of 5 stars from 890 reviews.  
This raises some eyebrows, especially given that a common thread among the less favorable reviews mentions order cancellations and unsolicited email campaigns. 
Upon checking, these issues were due to a technical error and customers have been refunded. 
However, it's always worthwhile to keep such feedback in mind.
We've also checked the Better Business Bureau site and found out that they're not accredited by this organization.
And yet this didn't stop many customers from using the platform to rate the company. 
They currently have a 3.96 out of 5-star rating on BBB based on 25 reviews. They also have closed 18 complaints over the last three years, with 9 of those closed in the last 12 months. 
They also have a review page on their own website which shows a 5 out 5 star rating from their verified customers. 
Those reviews don't align with other reviews from third-party sites. But then again, no company will ever publish bad reviews on their site, right? 
Years in Business
You're probably wondering, as were we:
Just how long has the US Gold Bureau been a player in the industry?
The company was founded in 2003 in Austin, Texas. So, they have been operating for 20 years now. 
They underwent an ownership change in 2008 and are now under the umbrella of Lone Star Tangible Assets.
So, if we're just looking at experience in the gold precious metals industry, this provider indeed has a lot of them. 
Just like we mentioned in our SD Bullion review, when you operate for that long in this niche, it's usually good news.
Physical Presence 
Having a physical store is another trust-building factor.
Not many precious metal dealers do it like Bullion Exchanges in this sense.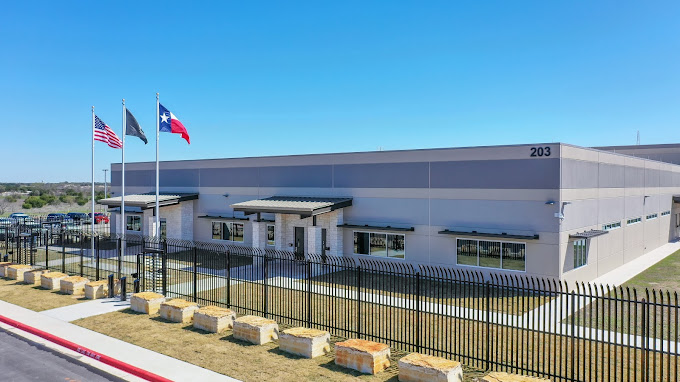 It's reassuring to know there's a place you can visit, whether you want a firsthand look at the product you're considering or you're keen to verify its authenticity. 
While the United States Gold Bureau doesn't have a physical store you can visit, their office is open if you need any assistance with anything.
It's located at 203 Heritage Grove Road, Leander, Texas 78641, and is open Mondays through Fridays, 8:30 a.m. – 8:00 p.m. (CT).
Precious Metals Quality
One thing we love most about this provider is the extensive collection of precious metals that they have.
From gold and silver to platinum and palladium, you can find any metals that suit your investment portfolio. 

On top of that, they come in different forms: coins, bars, and rare finds. 
Now…
If you want to buy gold, silver, platinum, and palladium in an IRA, then we like to refer folks to the following Gold IRA companies:
Both of these firms are one of the best in the industry when helping you diversify with gold and silver, specifically for your individual retirement account.
Transparency with Pricing and Products
When it comes to buying precious metals, USGB is pretty transparent with their fees. 
Although you won't be able to get the exact amount, they've clearly outlined fees you'll incur when you purchase on their site. 
These fees include:
If there are any other fees on your purchase, you'll be able to see it as the Grand Total in the checkout process. 
In contrast, they're not very upfront with their gold IRA fees. 
But like we mentioned before, if you wish to open specifically a gold IRA account, then we suggest you go either with:
(Depending on your minimum investment amount.)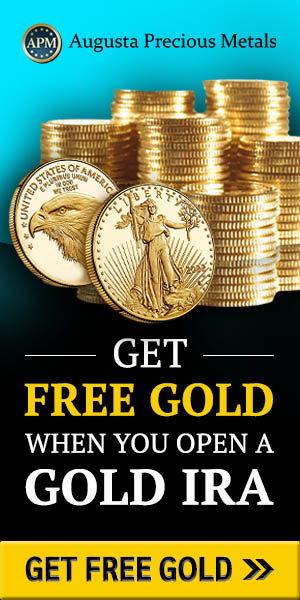 Pricing and Fees
Let's face it. The price tag can make or break any type of purchase, be it a precious metal or any type of investment asset. 
Well, USGB does have pretty competitive prices. They're not technically cheaper than most, but you can get good deals from them. 
On top of that, their website features a live price chart that's accurate. So, you know that you're not getting ripped off. 
Unfortunately, prices and fees for opening a retirement account aren't openly available on the site. If you want specific numbers, you can give them a call to find out how much you'll need.
Customer Service
When selecting a precious metal dealer, you want to ensure they continue to care about you even after your purchase.
You don't want to deal with a company that's only proficient at selling products and then becomes indifferent once they have your money.
The same goes for opening a gold IRA. It's essential to pick one that understands the value of long-term care. Their support shouldn't end once the sale is made. 
Opening a retirement account isn't a one-time transaction; it's an ongoing relationship that demands constant attention.
Thankfully, USGB offers three types of customer service channels:
phone,

email, and,

live chat. 
For more pressing matters, we recommend using the hotline and live chat channels. 
However, if there's nothing urgent with your concern, you can simply send a message using their contact form. 
If you want a more personal touch, you can even visit their office in Texas. Just make sure you do this during office hours. 
Return and Refund Policies
If you ever find yourself less than thrilled with your purchase, opting for a company with clear return and refund policies can offer some peace of mind and reduce potential risks.
With USGB, you don't have to worry about anything. 
They offer a 30-day product Inspection Period, which allows you to inspect your product for 30 days and if you're satisfied with it, you can return it within the timeframe. 

However, handling fees associated with the return are shouldered by the buyer.
For those who opened gold IRA accounts and no longer wish to hold precious metals anymore, the company has a thoughtful solution: a buy-back guarantee. 
They're open to repurchasing the products directly or, if you prefer, they can facilitate a sale on your behalf. The decision is entirely in your hands.
Is U.S. Gold Bureau Legit? (Verdict)
So…
Is U.S. Gold Bureau a reputable company?

Any red flags or fraudulent activity?
After carefully reviewing this precious metals dealer, we can say that it operates a legitimate business and there are no red flags to be scared of.
It's been in the industry for a couple of decades and it is safe to buy gold and silver from the United States Gold Bureau.
On top of that, their parent company, Lone Star Assets, operates the Texas Depository. 
However, if we're only basing it on reviews from third-party sites, it's safe to say that you should still be careful and be prepared for any surprises.
There were issues with misleading ads and pushy salespeople.
But, if you dig a little deeper, you can see that these are just isolated cases and there's really nothing to worry about. 
Last but not least:
When it comes to Gold IRA accounts, check out Augusta Precious Metals instead.
They have a high minimum investment amount, but they offer transparent fees and take really good care of their customers, doing 95% of the paper work with them.
The best part?
You get a FREE GOLD coin as a bonus when you open a Gold IRA account with them.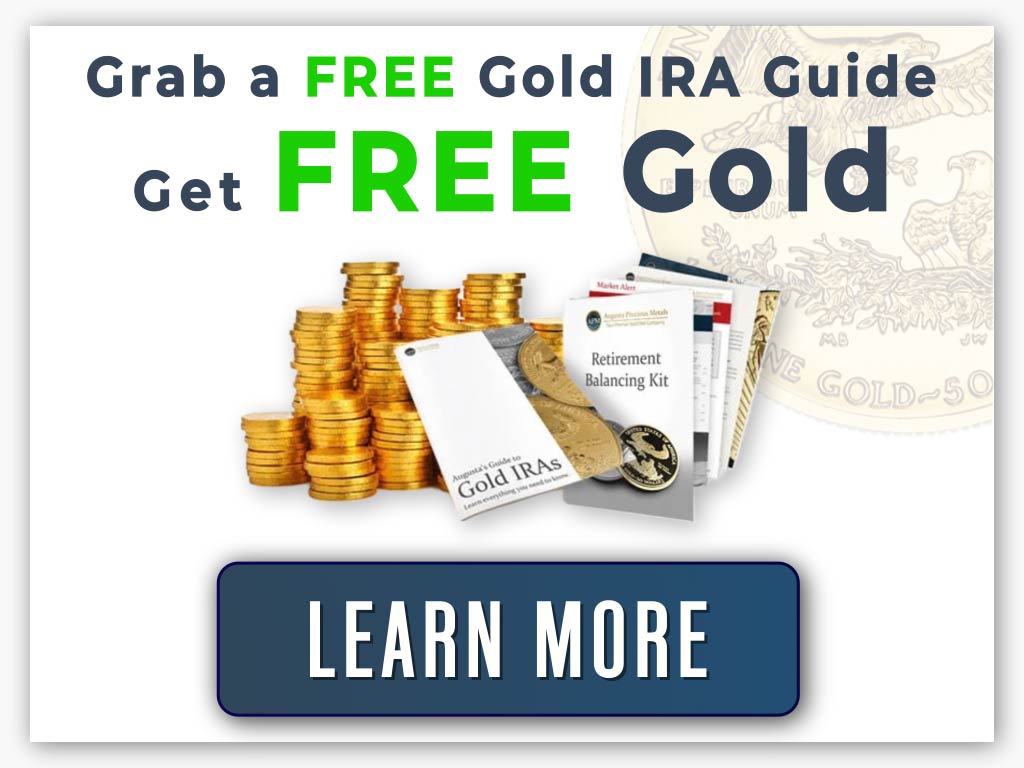 Now, we'd like to hear from YOU:
Have you dealt with this business before?
Do you agree with this U.S. Gold Bureau review and its legitimacy, or do you have a different opinion/experience?
Let us know in the comment section below!