Have you been considering alternative investments?
At GSC, we're here to provide you with the best, unbiased information about all your options – not just the companies we recommend. 
Today, we're comparing the two well known precious metal IRA companies – Goldco and Advantage Gold.
While both specialize in helping customers diversify their retirement savings with precious metals, we want to see how they stack up based on some key criteria:
Gold IRA Fees and Costs

Product Selection

Education Provided

IRA Account Assistance

Minimum Order Sizes

Order Process and Pricing

Customer Service

Buyback Programs

Customer Reviews and Complaints
By the end of this comparison review, you'll see the strengths and weaknesses of each, key differences, and most importantly – can you trust them with your business.
Gold IRA Fees and Costs
Unlike traditional accounts, gold IRAs incur additional custodian and storage costs, varying significantly by company.

While high fees can negatively impact your returns, cut-rate prices may indicate less-than-ideal customer service.
The goal is to find a firm with excellent customer service at competitive rates.
Goldco Fees
The required minimum purchase at Goldco to start a gold IRA is $25,000. Goldco's preferred Custodian charges a flat annual account service fee which includes a one-time IRA account set-up fee of $50, as well as a $30 wire fee. Annual maintenance is $100, and storage is $150 for segregated storage or $100 for non-segregated storage.
Fees for gold storage and custodianship can vary depending on the company you select to handle these services (required by the IRS, as all IRA assets must be managed by a custodian). Depending on the Custodian, storage fees can range from $10 to $60 per month, or as a percentage of assets, from 0.35% to 1% annually. Goldco does not charge any storage fees for cash transactions over $25,000.
(Side note: They may waive fees for qualified purchases, so be sure to check with a representative.)
Advantage Gold Fees
STRATA Trust Company and Equity Trust are their recommended choices as IRA custodians.

They charge an account set-up fee of $50, and annual maintenance runs $95-$250.
For storage, they also offer segregated and non-segregated options. Annual segregated storage costs are $150 and $100 for non-segregated.
In addition, AG offers periodic promotions to waive the set-up and first-year fees, so check with your representative.
This category is a draw as both provide a similar price structure and may waive fees for qualified purchases.
What's the difference between segregated storage and non-segregated storage?
With segregated storage, your precious metals are kept separate under your name and account number.
Non-segregated storage means that your metals are combined with other customers so that when you sell or withdraw, you'll receive a "like-kind" metal, not the actual metal you purchased. 
Products Offered
To be eligible to be included in your IRA account, precious metals must meet strict IRS standards.
For example, gold must be 99.5% pure, while the requirement for silver is 99.9%. As for the platinum and palladium, they both need to be 99.95% pure. 
Therefore, it's crucial that the firm you're considering offers coins and bullion that meet these high standards to avoid any unwanted surprises. 
Goldco
It's a premier precious metal firm.
They work with the top mints across the globe to ensure that the coins and bullion they offer meet the highest standards for quality and metal purity and are eligible to be held in IRA accounts.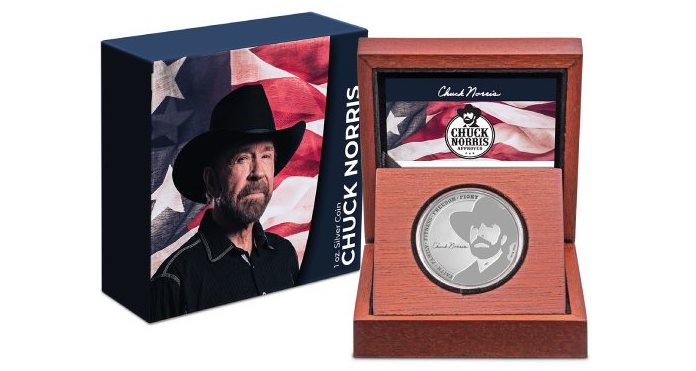 Goldco offers 17 different styles of gold coins, including the most popular options:
American Eagle

Canadian Maple Leaf

Lucky Dragon

Australian Sea Turtle

Washington Monument
Or, if you prefer silver, they have 29 different styles available, including:
Chuck Norris "5 Principles" series

American Eagle

Silver First Moon Landing

Silver Dragon and Lucky Dragon

Canadian Maple Leaf
In addition to coins, you can choose gold and silver bullion in various-sized bars.
Advantage Gold
They also only partner with top mints worldwide to offer high-quality precious metal coins and bullion.
In gold coins, they presently offer 13 different styles, including:
American Eagle

American Buffalo

Canadian Maple Leaf

Woodland Caribou

Canadian Wild Horse
And in silver, they have 12 styles, including:
American Silver Eagle

Canadian Silver Maple Leaf

Mexican Libertad

Austrian Silver Philharmonic
In addition to gold and silver, they also offer seven different platinum and palladium coins.
One nice feature on their website is that they include a short video showing the front and back of each coin so you can see exactly what you're getting.
Besides coins, they offer a selection of bars in all four precious metals.
If you don't see the product you're interested in, you can always check with your representative, as they can get products not shown on their website.
With their focus on precious metal IRAs, both companies only deal with the highest quality coins and bars. Goldco provides more gold and silver coin options.
However, Advantage Gold may be better if you want to diversify with platinum and palladium products.
Education
As Warren Buffet says, "knowledge builds up like compound interest," and even the most experienced investors can benefit from continued education.
Therefore, the amount and quality of free educational resources should be essential when comparing companies.
Goldco 
They believe education is more important than making the sale.
To this end, they continue to make significant investments to provide their customers with the best free educational materials available.
You can request a free investors kit containing valuable information about gold investing, IRA accounts, and how you can get started 100% tax & penalty free.

On the website, there's an extensive ongoing and updated library of financial articles you can search by category – economic news, social security, retirement, and precious metal investing, to name a few.
They also have gold and silver charts showing the current spot prices as well as historical pricing information going back over 40 years.
Advantage Gold
AG believes that an educated customer is a better customer. Therefore, they focus on providing in-depth education for all of their customers.
They have an extensive video library of commentary by key market players on investing and diversifying with alternative assets.
Their corporate blog features current articles on a wide range of topics – precious metal investing, economic news, and retirement.
You can request a free gold IRA kit from them that will answer commonly questions when diversifying with alternative investments.
In addition, their website features various historical charts comparing gold with other investment types, as well as macroeconomic trends.
Our research shows that both companies have made and continue to make significant investments to provide top-notch educational materials for their customers.
However, we prefer how Goldco arranges its materials by category, making it easy to find relevant information rather than scrolling through a blog.
IRA Account Assistance
Opening a gold IRA can be more complicated than a traditional one.
You need an IRS-approved custodian and storage facility to handle the specialized reporting and storage requirements.
For that reason, you'll want to work with a firm which has extensive experience with gold IRAs and a team that will assist you throughout the process.
Goldco
Whether you call them directly or fill out an online form, Goldco's dedicated team of precious metals specialists makes opening a gold IRA quick and easy.
A representative is with you every step of the way, answering your questions and helping the process to go smoothly.
First, you'll receive a comprehensive guide on precious metals investing.
After reviewing it, you'll then sign a terms of service agreement. Your specialist will then assist you with all the required custodian paperwork.
Once your account is approved, they'll walk you through funding and assist with any rollovers from other retirement plans.
In addition, they'll help you in selecting the appropriate gold and silver coins and bullion, which will be shipped directly to your approved storage facility.
Then, any time you want, you can make arrangements to visit the vault and see your precious metals in person.
Advantage Gold IRA
This firm specializes in helping you convert an existing IRA or eligible retirement account into gold or other precious metals and pledge to guide you throughout the process.
First, your representative will educate you on your options and answer your questions.
Then, when you're ready, their dedicated IRA team will help set up your account with their preferred custodian.
Next, they'll contact your current custodian or plan representative to process any rollovers or transfers on your behalf.
They will then assist you in selecting eligible precious metal products based on your financial plans and arrange shipping directly to your approved depository.
In addition, you can schedule a time to visit and inspect your precious metals whenever you want.
It's easy to see why both companies are considered industry leaders.
Their dedicated professionals are with you every step of the way, making it easy to diversify your retirement savings with precious metals.
Minimum Order Sizes
Depending on your financial situation, the order size can play a huge role in your selection process.
No matter how great the service, a high minimum investment amount for a Gold IRA may exclude smaller investors.
However, low order sizes aren't always the best, as set up and storage fees can eat up a large percentage of your returns.
Goldco
As mentioned earlier in the Gold IRA fee section, Goldco requires a minimum order size of $25,000 to open an account. Though not the lowest in the industry, they certainly aren't the highest.

Advantage Gold
Likewise, AG also has a minimum IRA purchase amount of $25,000.
The minimum order size for both falls in the middle of the range of reputable gold IRA companies, making either an excellent option for investors that already have some retirement savings and want to diversify their portfolio with precious metals.
Order Process and Pricing
In this age of hacking and identity theft, a safe and reliable order process should be a top concern when selecting a precious metal company. 
Goldco
Rather than online, all orders are made on a recorded phone line with a Goldco representative.
Your specialist will confirm your selections and provide the final quote. They doesn't offer any online pricing quotes to avoid any misunderstandings.
Furthermore, this firm provides free shipping to your selected storage facility and offers up to 10% in free silver on qualified purchases.
Advantage Gold
AG also takes orders by phone rather than online for added security.
They don't offer online pricing but instead will provide a final quote after confirming your selections.
They'll also make arrangements to ship your metals directly to your depository.
We have seen many complaints by customers who have bought gold and silver online through precious metals dealers – most having to do with changing prices and product quality.
By working directly with an order specialist, you can avoid these misunderstandings and rest assured knowing you'll get exactly what you ordered at the agreed price.
Customer Service
Sometimes you'll want more information than the website provides.
A company should make it easy to reach a representative, whether to ask a question, request info, or place an order.
Excellent customer service is what sets the best apart from the rest.
Goldco
They make it easy to get the information you need.
The website features an online chat option, or you can email their support team.
(We personally communicated with them via email, and their response rate is quite fast.)
And if you want to speak directly with a representative, they are available from 4 am – 8 pm PST Monday through Friday, and 6 am – 6pm PST on Saturdays.
Advantage Gold
Their customer service representatives are just a phone call away; however, they don't list any hours on their website. You also have the option to email their support team.
Though both companies have excellent reputations for their customer service, Goldco gets the edge in customer service with their online chat option.
Buyback Programs
When a company offers a buyback program, they agree to buy back the coins and bullion they sold you.
This eliminates the need to find a buyer and arrange shipping should you ever want to sell your precious metals.
Goldco
Not only does Goldco provide a buyback program to all their customers, but they also guarantee that they will pay you the highest price for your gold and silver.
Advantage Gold
They make selling your precious metals easy.
They state they will pay a fair price for your metals, at the very minimum, the current spot price or more, depending on the wholesale market.
Many times the process can be done in less than 24 hours.
While both firms offer easy-to-use buyback programs, Goldco wins this category with their highest price guarantee.
Customer Reviews and Complaints
I have yet to see a company that has posted negative reviews on its website.
That's why verified customer reviews on third-party watchdog sites are a major factor in earning our endorsement.

Ideally, we want to see positive reviews.
What if there are Goldco or Advantage Gold complaints?
Even then, negative reviews and complaints can give us an even better insight into how an organization works to resolve issues when things don't go as planned.
Goldco Reviews
Better Business Bureau shows 4.82/5 stars based on 525 customer reviews.
They have been accredited with the BBB since December 9, 2011, and have an A+ rating.
Consumers have filed 24 complaints in the past three years, with ten coming in the past 12 months. They have a 100% response and resolution rate for complaints.
There are great responses on other other platforms too:
TrustPilot – 4.8/5.0 based on 1154 reviews.
On Business Consumer Alliance we see a AAA rating with one resolved complaint and one positive review.
And Trustlink shows a 5-star rating based on 254 reviews.
Advantage Gold Reviews
BBB – 4.84/5 stars based on 80 reviews.
They have been an accredited member since August 8, 2008, with an A+ rating and one complaint in the last three years.
BCA – 5/5 stars based on two reviews and no complaints.
They have a AAA rating and have been a member since 8/15/2014.
Trustlink – a 5-star rating based on 480 reviews. In addition, they have won the Best of Trustlink Prize five years in a row – from 2016 through 2020.
TrustPilot – 5-stars based on 1484 reviews.
Both companies have outstanding reputations based on 1000s of positive reviews and excellent ratings on major consumer watchdog sites.
AG gets the edge with minimal complaints.
However, when issues did arise, Goldco quickly resolved them to the customer's satisfaction.
Goldco or Advantage Gold? (Verdict)
Look:
Our goal is to help make that process easier by providing you with the best-unbiased facts about all your options.
Especially deciding which Precious Metals IRA company is best, Gold or Advantage Gold?
After reviewing both, we know that's a challenging question to answer.
Both have solid reputations and are dedicated to providing excellent customer service.
If you're looking to diversify with platinum or palladium coins or bullion, Advantage Gold would be your best choice.
When it comes to gold and silver, we would give the edge to Goldco for its guaranteed highest-price buyback program and 10% rebate in free silver for qualified purchases.
We also choose Goldco for their white-glove treatment that you may enjoy.
Start with their FREE investor kit here.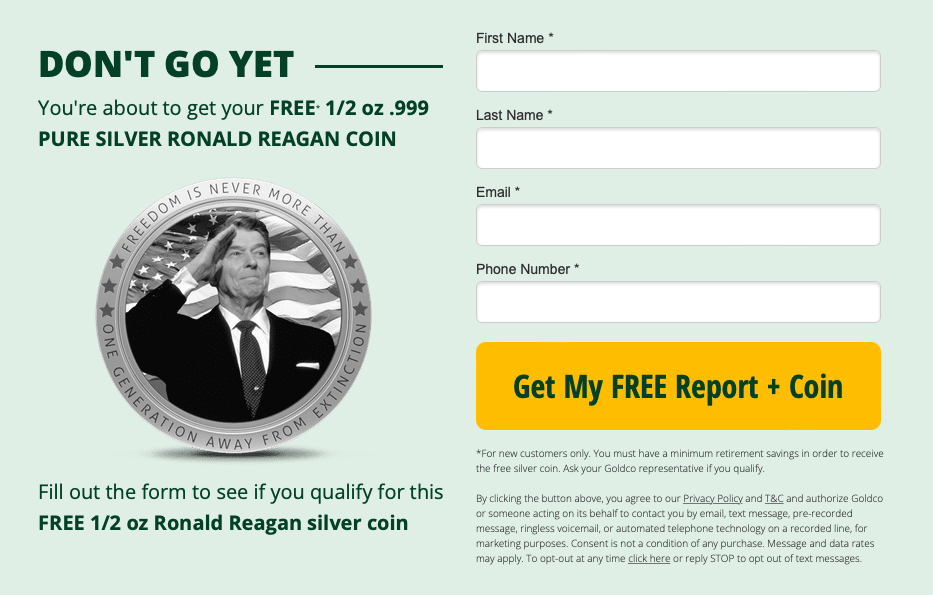 Now, we'd like to hear from you:
Have you dealt with any of these 2 businesses before?
Which one do you think is best: Goldco or Advantage Gold?
Share your thoughts in the comments below!